Helpful Internet Links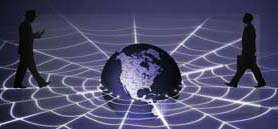 Here are some websites our firm finds informative and helpful.
Services
Click here to help you make some decisions on when would be the best time and stategies for you to collect social security. Please call our office if you need more help determining when and how to collect social security.
Tax Refund Status
Access this secure Web site to find out if the IRS received your return and whether your refund was processed and sent to you.
Research
The Social Security Administration web site. This is a great place to request earnings reports or to ask questions about Social Security.
Links tax sites for all 50 U.S. states. Simply click the state of your choice on the attached map.
The web site for the SBA. A great place to review programs and locate assistance for small businesses.
One of the most frequently visited sites in America. The Internal Revenue Service has more than you would ever want to know regarding taxes.
Applicable Federal Rates are adjusted monthly by the IRS.
News
Read current news related to small business, taxation, technology, financial services & planning, accounting & audit, payroll & human resources, and business development.
News for the Minneapolis/St. Paul metro area.
Search Engines
The most popular internet search engine. It's fast, accurate and no banner advertisements!
Miscellaneous
Gerhardson Warner & Wehmhoff's CPAs' remote office e-mail for employees